When a tennis player is adept at integrating all forms of exercises, it would be very easy for the player to improve in all aspects. Basically, having a good tennis fitness training, allows the player to be strong and also physically fit.
The player would need to be consistent with the fitness training, and also stick to a good diet which should be recommended by a dietician.
There are a good number of physical requirements which an athlete is required to have. Such requirements include: Strength, sound mental ability, good flexibility, good coordination amongst others.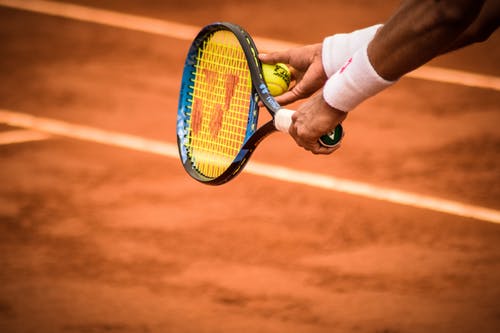 Below are the best fitness training exercises which tennis players need to undergo:
Lateral Band walk with external rotation
Bench split squats
Rotation cable rows
Split Stance Curl-to-Press
1 Arm 1 Leg Cable Row
Single leg balance with external rotation
All the above-mentioned fitness training exercises are advisably to be done by the tennis players on a regular basis. The secret of every successful professional player, is the techniques utilized and the fitness which he has learnt during the course of the game, or any routine.
A player might not be well skilled, however, if he is able to undergo some form of fitness training exercises which would keep him physically fit, he would be able to perform really well. Tennis happens to be an athletic game, so it is required that there is an appreciable level of fitness.
There is also a need for the player to be used to all the needed tennis techniques. The incorporation of quickness, stamina, strength and power gives mental and physical fitness. To be a god tennis player, there is a need for you to use your tennis skills and tennis fitness, so that you would be able to cope and perform well when there is a strenuous and long competitive tennis match.
During the performance of various fitness exercises, you would be able to give your body much strength, and your stamina level would improve as well. Playing the sport of tennis needs explosive power, and it can be improved by leg muscular and weight training exercises.